Daily trip sheets are prepared for bringing discipline into your life. There are a series of activities and steps that are taken to reach a specific goal. These activities are required to be tracked on a regular basis so that everything works smoothly.
What is the daily trip sheet?
The daily trip sheet is a document which is used to keep track of daily trips of a vehicle. This is useful when you want to know the total mileage of the vehicle as well as the condition of the vehicle. The cost incurred due to trips of the vehicle can also be tracked with the use of the daily trip sheet.
How to create a daily trip sheet?
A daily trip sheet is more appropriate to be created in MS Excel. You should know the details that should be added to this sheet so that you can prepare an effective trip sheet to be used on daily basis. The main details that are added are:
The name of the operator
Date of noting the mileage of the vehicle
Time of noting the mileage and recording on the trip sheet
Mileage at the beginning
Mileage at the ending
Total number of miles covered by the vehicle
Main points related to the trip
There is a separate section at the end of the trip sheet where the user can add additional comments and notes. These notes can then be used later as a reminder.
Tips for making trip sheet:
The record of the trip should be written in the sequence
Provide complete analysis of the data that you have entered
The sheet should be prepared concisely. Avoid adding unnecessary details in the sheet
There should be a professional format that should be followed for preparing a trip sheet
The date after entering a new record should be given
Daily trip sheet template can be used by those people who are not proficient enough to make the log of their own. There are different formats in which the daily trip sheet can be prepared. One can choose any of them according to the needs.
#1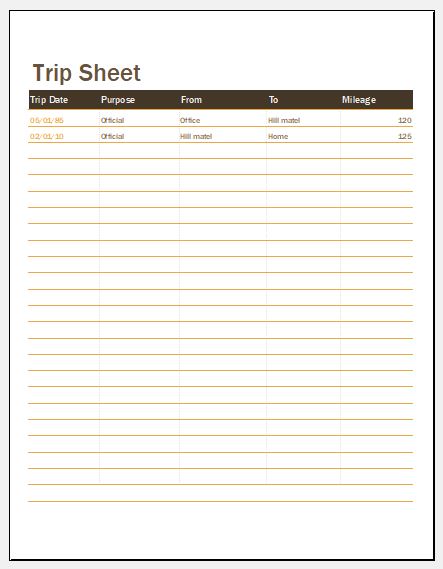 Format: MS Excel [.xls] | Download
#2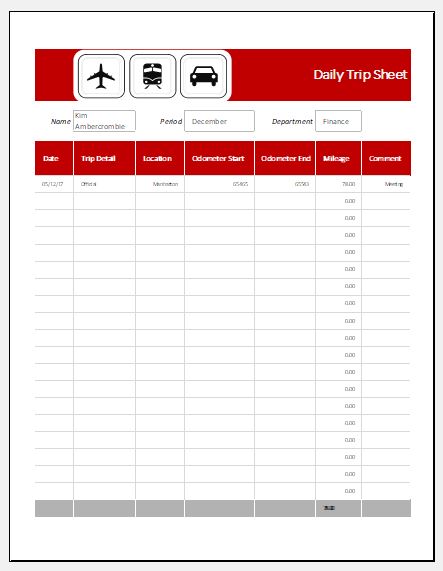 Format: MS Excel [.xls] | Download
#3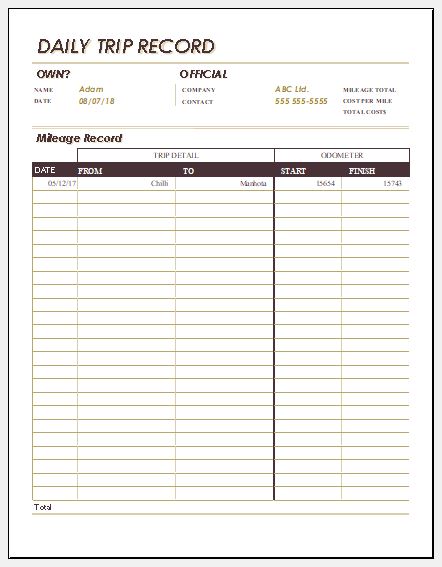 Format: MS Excel [.xls] | Download
#4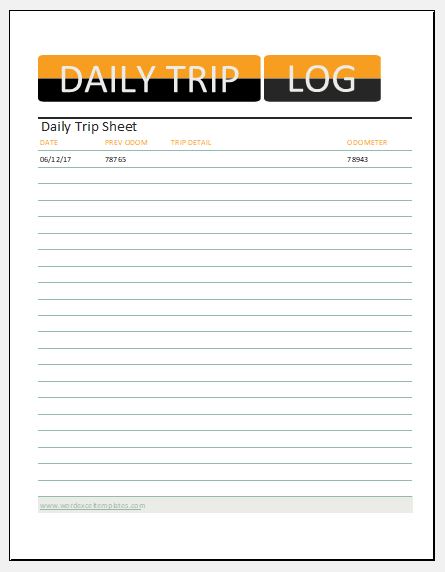 Format: MS Excel [.xls] | Download
#5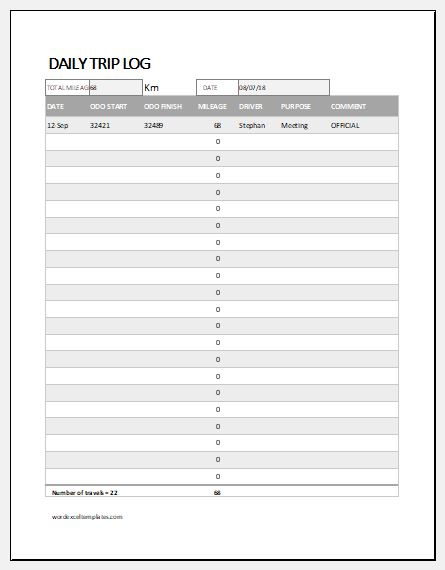 Format: MS Excel [.xls] | Download
---