The daily sales record sheet is used by the sales team for recording sales each day. Different organizations use daily sales log for computing revenue. However, this sheet also has many other benefits.
It is important for you to know the entire process of sales management so that you can effectively use the sales record sheet. At the time of month closing, the recording sheet simplifies the process of sales tracking and recording.
What are the benefits of using daily sales record sheet?
The daily sales record sheet is a simpler form of a ledger that is used to input sales related dates. To keep things simple and speed up the process of sales tracking, different organizations use record sheet.
This sheet is also used to keep track of all the inventory available in the warehouse, tracklist, total number of items that have been sold out and a lot more.
It enables the company to know about the inventory in advance before anything in the inventory is finishes.
The information you are needed to have on every step of the sales process is provided by sales record sheet. This information is very important as it enables you to know about the health of your business. You can take necessary steps to improve the sales.
By using a sales report, a person can come up with different ideas that can work for the improvement of sales. These new ideas also bring innovation and newness in the strategies of a business and make it stand out.
The complete analysis of the data can be conducted on the basis of information obtained from sales record sheet.
Sales record sheet template:
A template for sales record sheet is a very powerful tool for keeping track of all sales conducted in a day. This template provides maximum ease to the user in using it.
The user is required to input the sales details in the sheet and it performs all the calculations automatically. In this way, this sales record log saves the time of the user and also ensures accuracy in the obtained results.
Daily Sales Report Template
Format: MS Excel [.xls] | Download
Daily Sales Record Sheet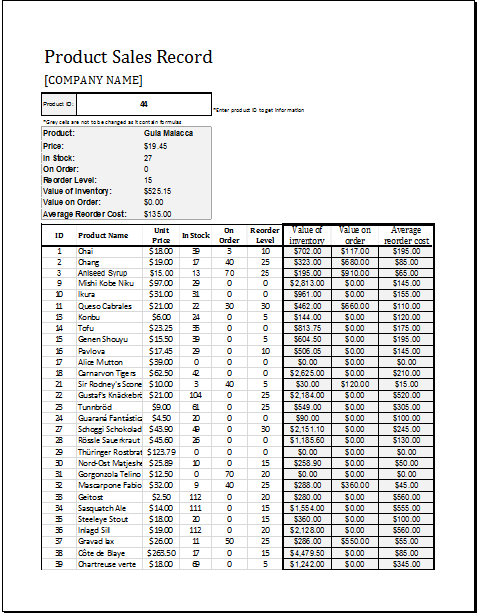 Format: MS Excel [.xls] | Download
Daily Sales Record Sheet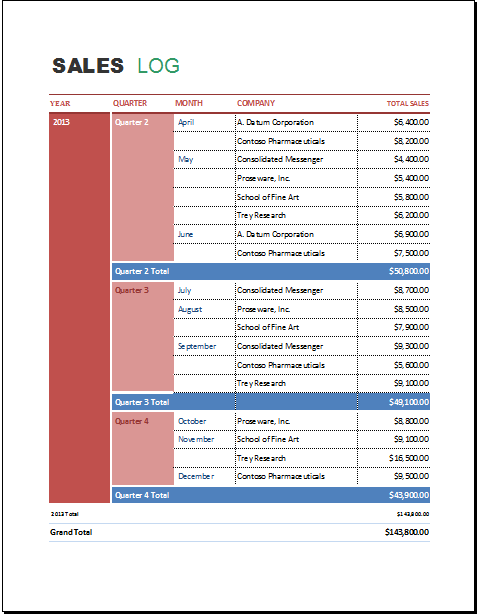 Format: MS Excel [.xls] |Download
Quarterly Sales Report Template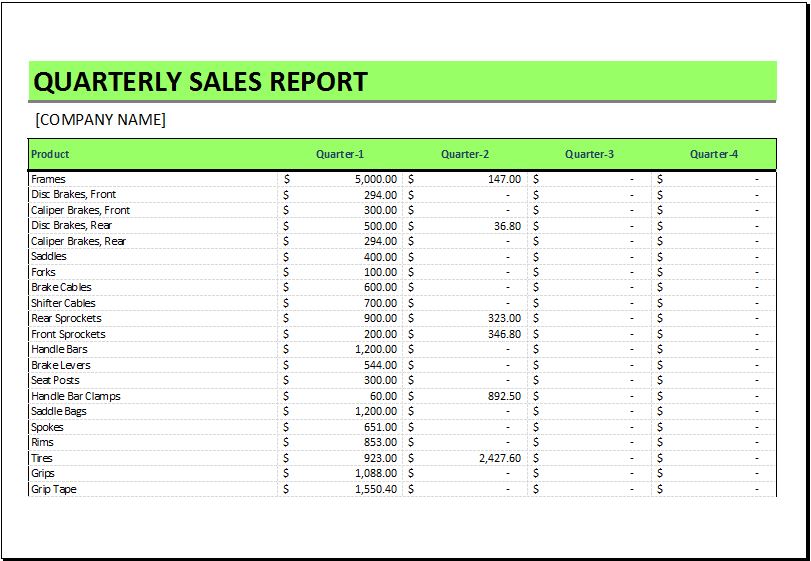 Format: MS Excel [.xls] | Download
---