Logbooks provide information about doings and functioning of individuals working for an organization. These logs do not only record the presence of a worker but also require information about the task they performed on a given day.
These logbooks can be organized to collect data about a week, fortnight or month, depending on employer's demand. Almost every organization working either in the public or private sector maintain logbooks of the workers to keep a data of their workers and act accordingly.
In every country, drivers are inclined to follow a certain set of rules devised by their government. They can be bus, car or truck driver working for either a private or public organization. Rules provided by government provide drivers with ease that no employer can force them for extra hours.
Many countries define working time of drivers to be 9 hours and it should exceed this limit. It can be 10 hours but only for 2 days in a week. Health of a driver is considered priority while implementing these rules. Drivers also enjoy their rest period which is a necessity as per government rules.
Workings of these drivers are recorded by organization through logbooks. Weekly logbooks provide complete information about the driver and vehicle used by him. Layout of these logs are different based on the organization and the information they require about the driver. More or less they are alike in most of the data they collect.
Particular information to be added to the log
A typical weekly logbook of drivers includes following information:
Name of Driver
Days of work
Name of Vehicle
Registration number of Vehicle
Place where vehicle is based
Time of going on duty
Time of going off duty
Hours of driving
Details of Journey
Miles of Journey covered
Fuel Used
Total Hours of Duty
Signature of Driver
Signature of Employer
This information is very useful for the employer as well as the driver. For the employer, it provides a complete picture of the driver's working. It tells if the driver was absent on a certain day or if he over-worked for which he should be paid. If a driver is absent for many days without prior notice, then it would be known by the organization and they would take steps to know the whereabouts of that driver.
Incentives are also provided to the drivers by organization who do not have any absents and complete their tasks diligently in given time of service. These incentives can be a vacation, leave of a few days to take rest or it could be dinner at a fancy restaurant. Strict actions might be taken against drivers with many absents and cannot complete task in given time.
Drivers are also benefited from these logbooks, as its records minutes of their duty. If drivers are asked to work more than their hours of service, they can hold that organization accountable and actions might be taken against them by the government. Government tries to provide rights to every individual of the country and make sure that their rights are never violated.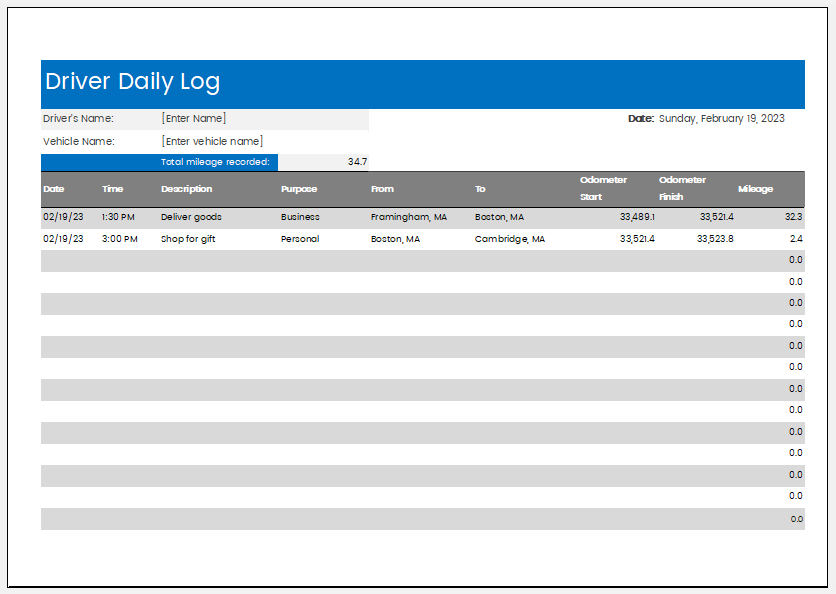 See also:
---