If you want to play some sports and want to be a member of a sports team you have to register yourself in any sports organization which charges you certain fees, after that, you have to build up your team to generate a tournament. You have to persuade more and more people to join your team. To aid this process you need a sports signup sheet where people register their name who wants to play in your team.
Using the sports sign up template our spreadsheet is a userfriendly option to fill in your details in a manner that it can be edited conveniently via the customizable tabs presented by these free templates. This sheet is interchanged to fit for different types of sport whether it is basketball, soccer, tennis, volleyball or cricket. This template can record the sign-ups for sports like bowling as well as it is a good option to sign up the team for golf tournaments.
The sports signup sheet benefits as it let publicize the type of event, when the trials are beginning and what the players have to fulfill to enter the team. The signup template is a timetable exhibiting the timings and days of the matches and also where the game is going to take place. This exhibition of sports signup sheet will encourage more and more people to join the sports and in contrast, this sheet will aid to spot the people who are incapable of playing the game and are not taking the event or sport seriously.
Preview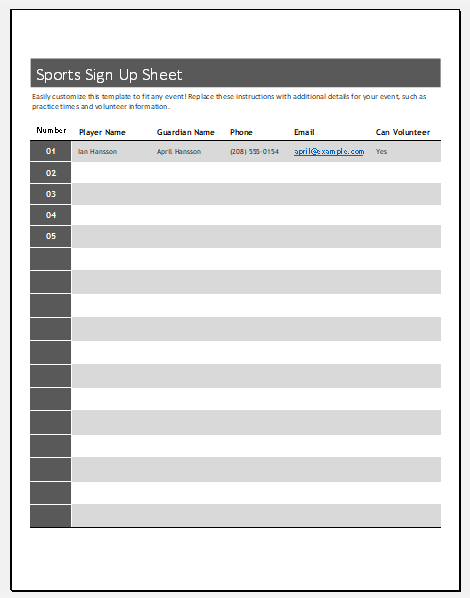 File Size: 35 KB
Download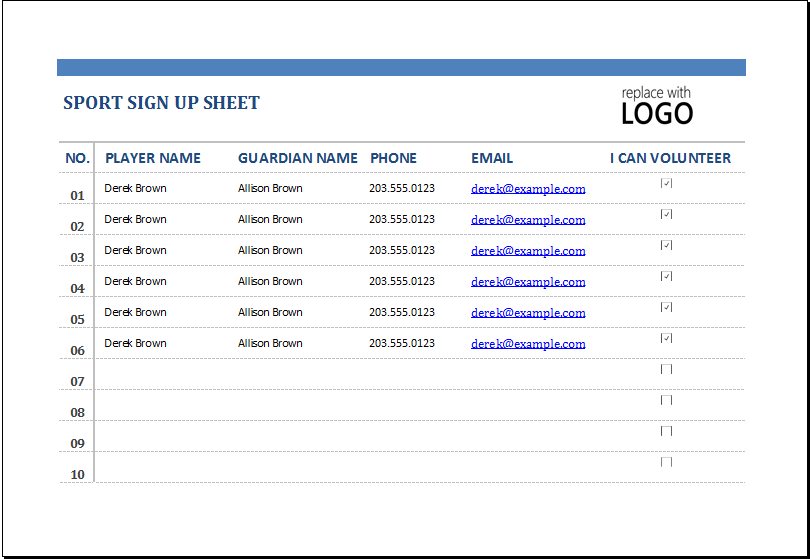 Tournament Bracket Template
The tournament bracket is a sheet on which one can keep a record of the competitions of different teams in a tournament. Each tournament bracket worksheet is made for the number of teams divided into different groups.
How to use the tournament bracket template?
The template given here can be used for 64 teams divided into two groups. Each group will hold the record of 32 teams and each round will be a knockout round. It means after the first round total of 16 teams will qualify for the second round. And hence eight teams for the third and 4 teams for the fourth round will be chosen.
The same brackets can be used for 32 teams at the beginning and be playing twice against the other in the first round.
You can modify the default settings in case you are not dealing with 32 teams. In that case, still, you can easily use this template for the desired number of teams.
Preview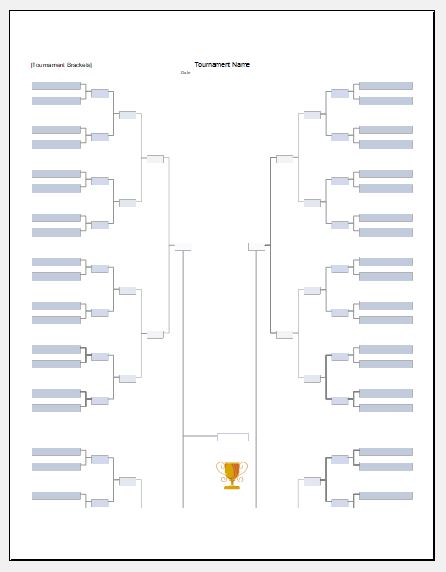 Format: MS Excel 2007 & later
Size: 43 KB
---