A warehouse inventory template, usually an Excel spreadsheet, helps in keeping a record as well as supports maintenance and management of inventory of the business. It is useful for companies in highlighting the areas that require consideration and action as well as it facilitates the user to review the type of inventory available.
Organizations have to maintain an inventory level in their warehouses in order to smoothen the business processes and sales. However, only the correct level of inventory can ensure that not a lot of money is stuck in inventory as well as the required level of inventory is available at all times so that no hindrance occurs in business practices.
This management is very crucial for financial purposes and hence inventory should be maintained appropriately. The warehouse inventory template makes this task easier as all the inventory information can be filled and updated automatically.
There are many associated benefits of using a warehouse inventory template. Few of them are:
It is easy to maintain and update as well as the inventory levels get automatically updated due to program and excel spreadsheet features.
A user can navigate and review the inventory situation by giving a quick look at this template information.
It highlights the actionable fields of inventory in the template such as restocking required, etc.
It gives an indication of re-order time.
Any required information on inventory can be easily retrieved from this template. Inventory by category, date, inventory values, etc. can be easily tracked.
For financial statements and performance evaluation purposes, the template can provide inventory values.
It can generate reports and is easy to print for any analysis or discussion purposes.
The record of inventory levels in the past can help in making budgets or forecasting of other information.
For the maintenance of inventory, organizations often design their own templates or use and customize the available ones.
There are many inventory management apps such as Store Inventory, Equipment Inventory, etc. that offer templates that usually Excel spreadsheets designed to maintain different types of inventories. These templates have pre-formatted fields with built-in formulas as well as a detailed inventory item list that is easy to customize and update.
In addition, these templates are provided with hypothetical data so that the user can easily understand its functionality.
Therefore, to have a continuous knowledge about available inventory as well as its movements in and out of the warehouse facility, the warehouse inventory template proves to be of extra help.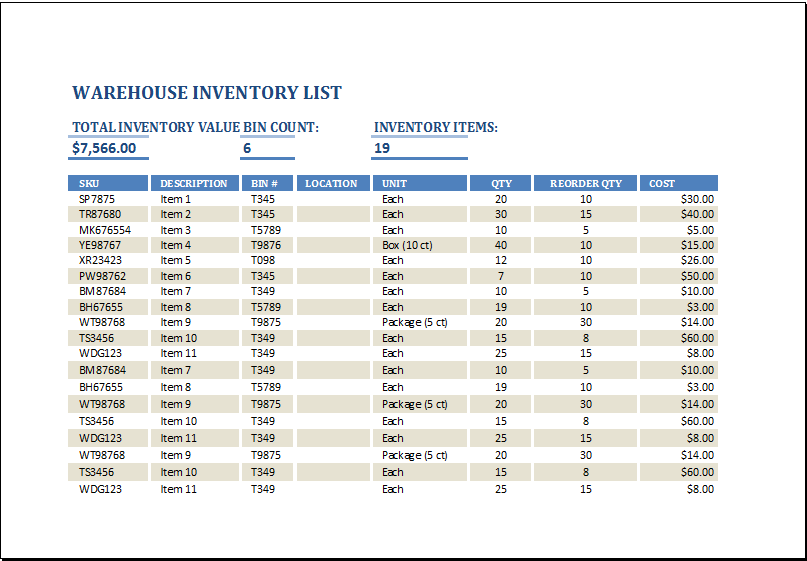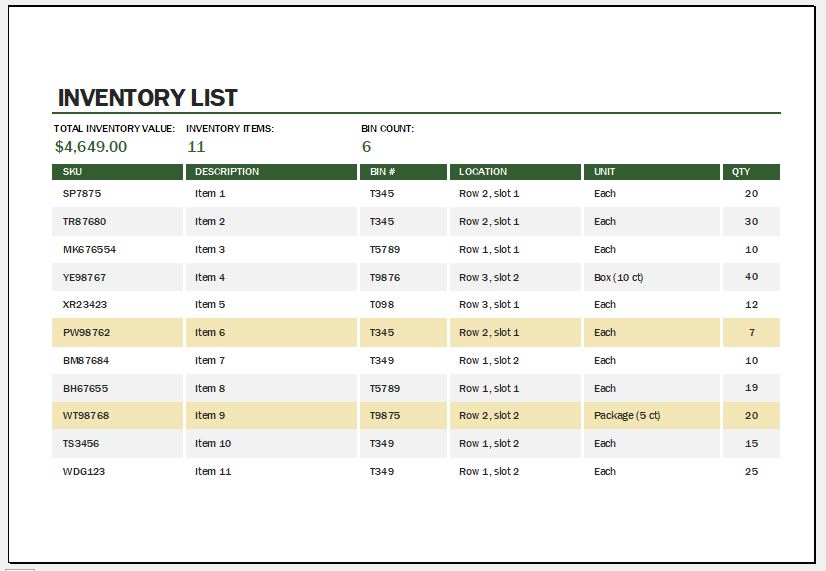 ---