Living on your own in a city and making a living for yourself is not an easy task to do. It takes a lot of courage and hard work. Most of us tend to earn a lot of money but spend it effortlessly. This makes us live a miserable life at the end of every month. The fact that we don't plan our personal budget makes us fall into this money trap. It is essential to plan your personal budget according to your yearly income. This allows you to have all your basic and luxurious necessities fulfilled, that too within the budget.
What is a personal budget template?
This is a template that holds the base of your financial line. The template contains the financial and income categories. You will have an idea about the money you earn and that you spent. In the template, you can simply input your income, savings, expenses, and difference of estimated and spent budget.
How to make a personal budget sheet?
Track your income and expenses
Before making a budget list track your income and expenses. Get a history of your bank accounts, credit cards, bank statements etc. to assemble them in your budget list. To know how much you already have and how much you should spend is necessary.
Categorize the budget sheet:
The second step is to categorize the budget according to the necessities of life. Make a category for household or groceries, for rents, for health and hoteling etc. This will help you to estimate the monthly or yearly budget and you will be able to make a saving as well.
Keep a record of the changes that occur in your expenses for several months. You can easily cut down the things that are costing you the most.
Keeping an eye on your budget sheet will help you to stick to your budget. It will allow you to save more and spend less. Enter the values of the expenses on a regular basis so that you don't miss anything at all.
Here is a sample template from our team for your counseling.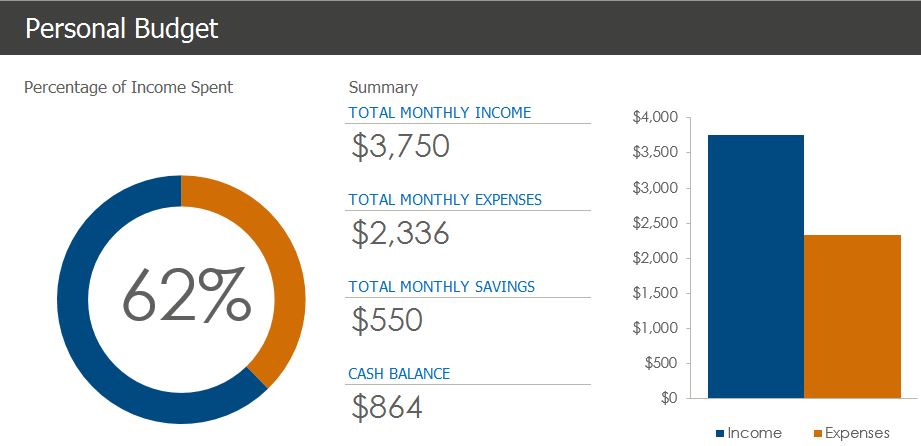 Personal Monthly Budget Sheet
File Format: MS Excel 2003 & Later
File Size: 37 KB
---
---