Constructing a home involves various types of expenses for different types of tasks. It is important to budget these expenses beforehand, and maintain track of the expenses as they occur. This helps in ensuring that the expenses do not exceed the available funds. However, administering all this may not be an easy job, but it can be smoothly conducted by using a home construction cost estimator.
What is a home construction cost estimator?
A home construction cost estimator is a worksheet that records all the work and expenses related to the construction of a house. This sheet is maintained so that the expenses can be managed with the money, which is available for construction. If the discrepancy between actual and budgeted amounts surfaces the budgets are readjusted to limit the need for additional money. This worksheet can be maintained by an individual for his personal use, or by a builder, who runs a business building and selling homes.
Advantages of the cost estimator?
This worksheet can be beneficial in various ways. Some of the advantages are listed below:
Ease of use and convenience.
It is a simple worksheet, which does not require experts to handle. Also, it is convenient, and all the related tasks can be seen in a quick overview of the sheet.
Aids in effective budgeting and planning.
As all the expenses are listed in this worksheet, it helps in the avoidance of missing out on any important expense. Further, improved budgets and planning can lead to a better product for the project.
Every user of this sheet has different resources and funds. He will consider his affordability while designing the house plan. Through this sheet, he can set the price limits for all the resources, that need money to be spent on.
Can be updated, as needed.
It is easy to change the information and data in the worksheet. For instance, due to unprecedented events or the increased inflation rate, the prices of raw materials may arise. The budget can be adjusted by incorporating the changes, and reducing the adjustable expenses, for example, the money spent on expensive lights can be decreased.
What are the main parts of the cost estimator?
The components of this worksheet can vary as per the requirements as well as the type of house being constructed. However, generally, it has the following components:
Date.
Title of the worksheet.
Project allowance: available money plus borrowed money.
Tasks are individually stated.
The resource cost of each task.
Details of the workers and suppliers.
Legal costs, if any.
Miscellaneous costs.
Any other costs.
Total budgeted cost.
Total actual cost.
The discrepancy, if any.
Difference between the available funds and the costs.
When inserting the figures in this worksheet, it is important to consider the factors that can affect the costs and budgets. In addition, the data and information should be realistic and practical. The cost estimator should be prepared by using the past and current data, information on the external factors, evidence, and government policies.
Preview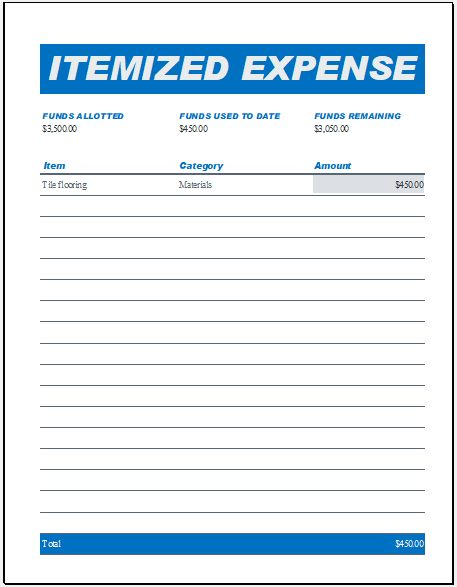 See also:
---