Keeping track of the entire inventory is very important for a business. Not only for a business, the inventory document also very useful to be used for home inventory.
Keeping track of the all the possessions that you have in your storage and then writing all the details regarding that storage in a document is essential for the safety of your storage. The document in which all the details are entered is known as inventory document.
The best way to keep the operation of a business in running condition is to manage all the stock that it has. It enables the business to see which of the products in the stock is performing best.
Excel inventory template is one of the best pre-designed spreadsheet(s) that has been prepared to serve people in a number of ways.
Apart from counting all the products in the inventory, the inventory log also enables the user to perform multiple tasks.
The template includes a separate column in which the user can track all the stock. It also includes columns for tracking all the reordering, time of reordering, the quantity of reordering information about all the items in the inventory and a lot more. It also lets the user know if the particular item has been discontinued.
You can simply download the inventory list for your home or office and can keep track of all the items that you are holding.
These templates have been designed with the intention to make your life easier. The inventory template is usually prepared in Excel file. Excel software has many built-in features that are easily collaborated with the template.
Due to this, the majority of people want to use this template in Excel file format. The best thing about Excel inventory template is that it can easily be converted to PDF format.
When you want to drill down how every item in the inventory is performing, you can do it simply by using the inventory template.  In order to calculate crucial details about the stock, the predefined formulas in Excel are used that save a lot of time.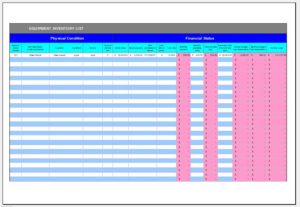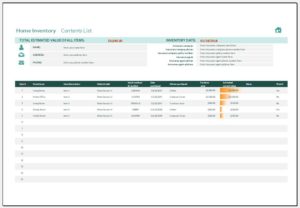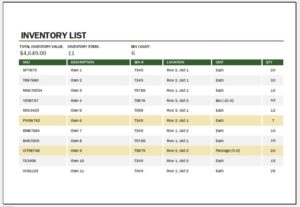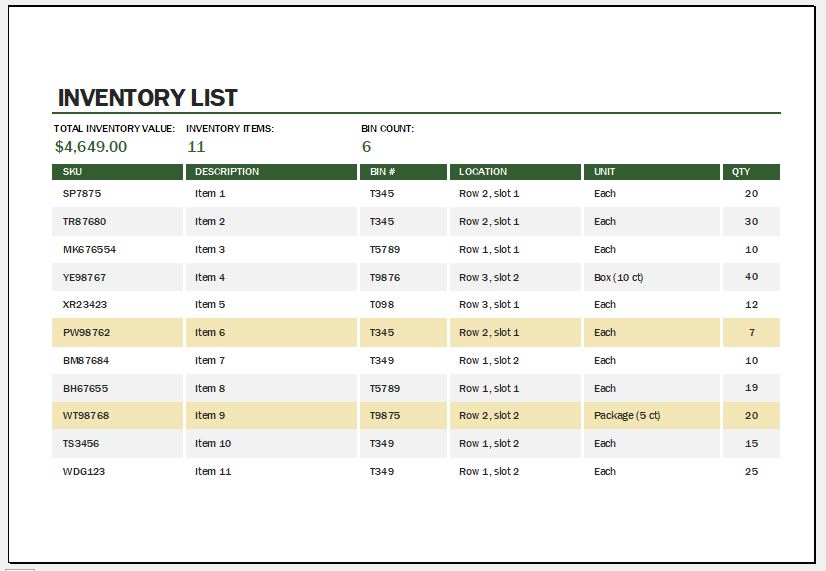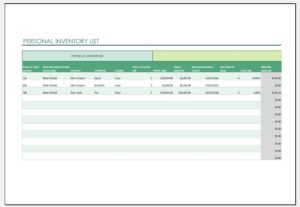 ---