Monthly sales report is one of those documents which are used by most of the organizations to maintain their sales. It is the basic requirement of every company to monitor the profit or loss faced by it at the end of the month.
Estimating the earning made by the organization or forecasting the income of the company for next few months can only be done if monthly sales report is available. The sales report also helps the organization in improving its sales plans and strategies so that it will get better sales. Every firm has a sales plan to follow, and there are also different strategies that are defined to reach the goal set by the organization.
Advantages of monthly sales report:
Sales reports are one of the key components of the sales department of the firm. Here are few advantages of using monthly sales reports:
Monthly sales report is a very effective tool for the organization that wants to budget travel costs or identifies the new sales market.
It is also useful in assessing the number of people needed for the staff to accelerate the sales process of the firm.
These templates can be a very useful document for those people who want to monitor their sales process.
Monthly sales report template:
Multi-purpose and ready to use sales report is available on this website that can be downloaded free of cost. It can serve as a sales tracker and the best recording tool for collecting the data of the organization.
To make it more effective, the customization feature is available in the template. The monthly sales report template is a very beneficial tool for you if you want to organize your sales in a better way.
This sales report template not only provides the ease but the full efficiency to the organization. Using this template not only saves time but also helps the company reach its targets.
The template is available in various formats so that it can meet the demands of almost every type of business.
Preview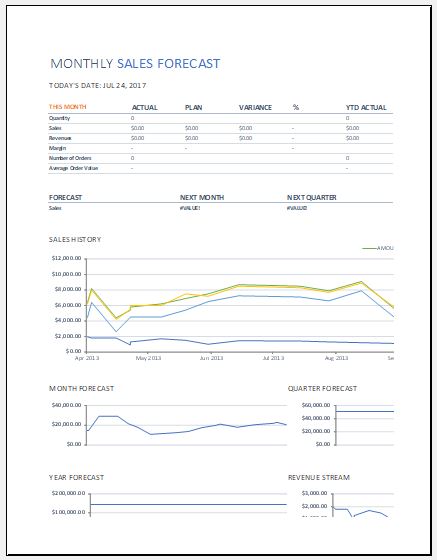 Monthly Sales Report Template
File Size: 49 KB | Download
---
---