Football is a game everyone is crazy about. When a tournament starts, every football fan wants to know who is going to be the winner of the tournament. In these brackets, different teams are divided into different categories. Each team plays with the other team on the basis of the category it has been placed in.
What is football bracket?
A football bracket is usually prepared in the knock out round of the football tournament. The purpose of making the bracket is to see the number of games that have been played in the football tournament. The bracket shows all the games in a sequence.
Every knock out round of the tournament has a unique bracket. It is usually a tree diagram that shows all the games in a pattern.
In many football tournaments, the football brackets are prepared before the tournament starts. This enables the fans of the football to predict who is going to win the knock out round of the tournament. The victory in the subsequent matches is also predicted through football brackets.
The football brackets for the prediction of the winner are not useful in the tournaments advanced levels as those levels depend on the results of previous levels.
These brackets are also used in the matches played before the tournament which is known as playoffs. The playoff matches are played to determine which is going to be the best team of the tournament.
The complexity of the football bracket depends on the number of teams in the tournament's knock out round. The number of players in the tournament means more complex bracket.
Not only for international tournaments, can the football brackets also be designed for the tournaments organized at the local level? If you have organized a tournament in your college or school and want to make the position of each team clearer, you can get the football bracket template. This template is easy to customize.
Most of the football bracket templates are available in MS Excel. All you must do is download them and they are ready to be used.
32 Teams Bracket Template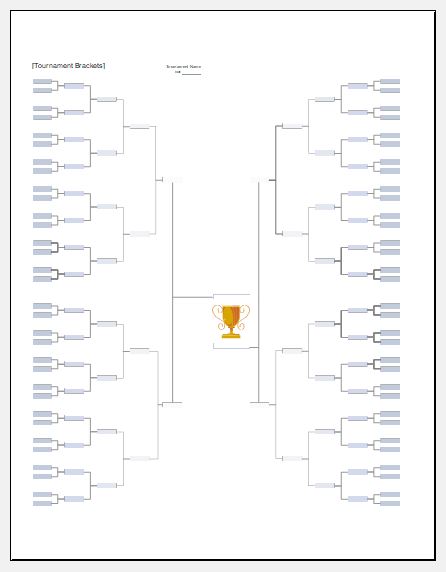 Format: MS Excel [.xlsx]
Size: 48 KB | Download
---
16 Teams Bracket Template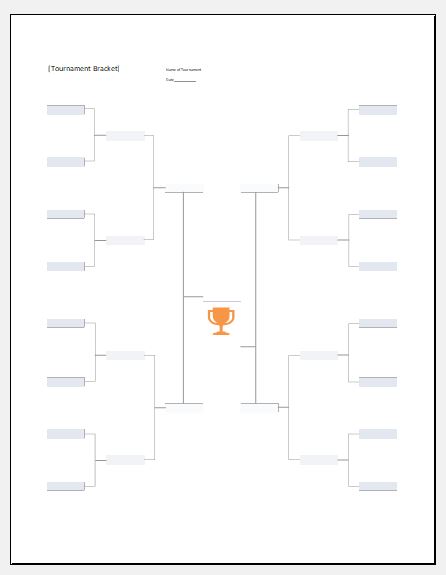 Format: MS Excel [.xlsx]
Size: 36 KB | Download
---