An employee attendance tracker is a system used by organizations to help record the employees' office timings as well as the records of the day the employee takes off and the days they are present.
The record shows the time the employee arrives at work, the time they leave from work if the employee is being tardy or not. The record also helps recognize the absences accumulated in the year, working extra hours and the number of leaves that have been used or can be taken.
It is important for the organization to keep a track record regarding the employees' attendance and timings, especially when analyzing their work performance.
The HR department, especially, needs a proper work record while accepting leave requests, making payrolls and keeping an overall track of the employees of the organization.
The employee attendance tracking system varies from organization to organization and business to business. For example, a multinational organization that pays their employee on a monthly basis and an owner of a coffee shop that pays their employee on an hourly basis both need different attendance tracking systems.
The multinational organization may, usually, only check the attendance records once a month while making payslips, unless there is some kind of problem at the organization. Whereas the owner of the coffee shop need to regularly check the track records of their employee's attendance to make sure they are coming in for work according to their scheduled hours in the whole week.
Some organizations, usually those that have part-time workers need daily and hourly records to ensure the employee is present for their jobs.
For example, a call center needs to fill time slots and appoint a certain number of employees per day for work. The attendance tracker helps the organization record which employee worked at what times of the day and for how many hours.
In case, an employee is not available for work for the hours, the organization will need to appoint the hours to another employee. The records help keep track of the employees, especially in these situations.
There are also different ways of keeping track of employees. Organizations bigger in size use electronic methods of keeping track records such as the scanning of smart id badges or fingerprints electronically before and after working hours. However, small-scaled companies such as coffee shops or clothes selling outlet use manual systems such as checking in on a register with the details of the day, the hours, employee name and signature.
There are also applications available online that can help the small scale companies in keeping error-free attendance tracks such as Virtual Attendance, Time Doctor etc.
Below is a template for employee attendance tracker: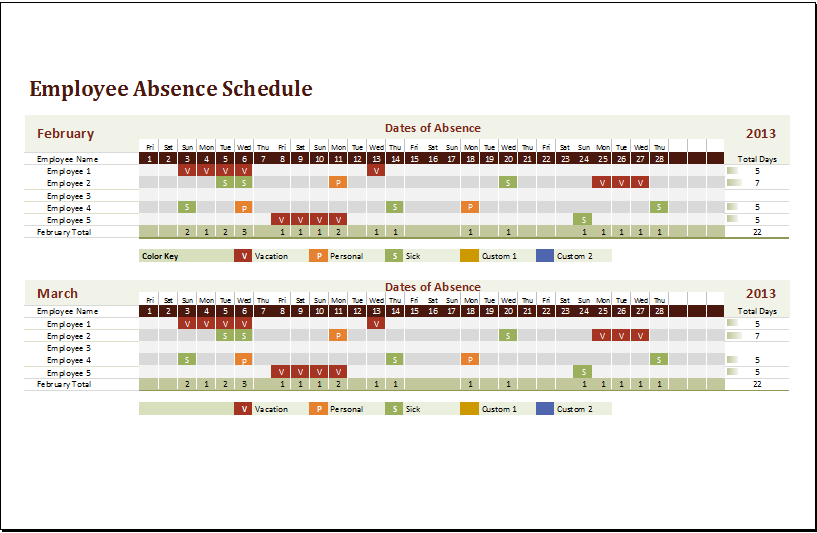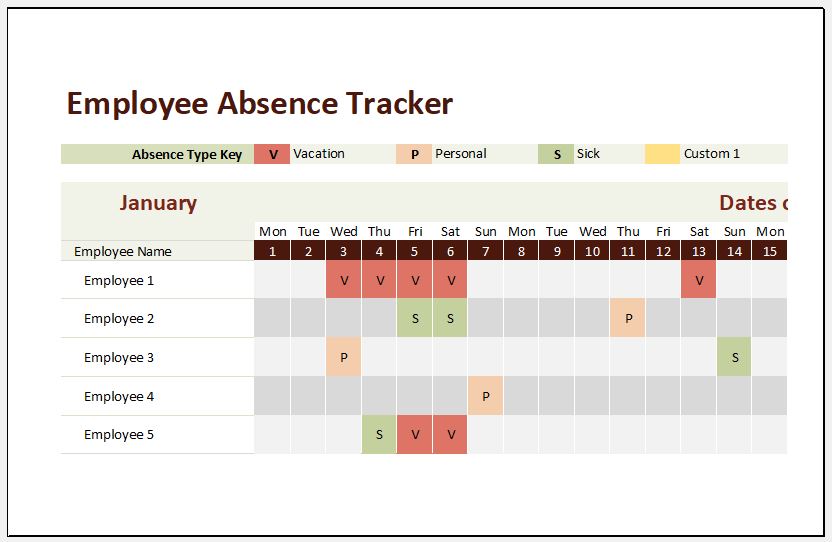 ---