Sales Invoice using MS Excel
A sales invoice is an instrument used to communicate sales or purchase between the buyer and customer. It is a detailed description of the products or services rendered by the seller to the customer with proper date, item or reference code, the amount per purchase or item, quantity and the total amount received by the seller. It also states special deduction or increase in the amount in case of discount or delivery charges respectively. The sales invoice is usually authenticated by the seller or customer with signature or company stamp as per their need. In a case of services or purchase items, the company terms and conditions are usually mentioned at the back of the invoice instrument.
Sales invoices are very useful to keep records in the case of both the buyer and the seller. Seller uses it to maintain inventory and ledgers, which in turn helps them determine when to renew their stock and which item or service is to be invested in. Buyer, if is a company would also maintain their inventory and purchase ledger, however, if the buyer is an individual these invoices are usually used to keep a record of purchase to be used in tax deductions or evaluating personal budgets.
These sales invoices are not only vital for small and medium sized businesses but are also very important for enterprises and multinational corporations as well. Formulating a well-written sales invoice with all the important information fields is of the essence in the above-mentioned scenarios. The sample available on our website demonstrates the complete and professionally formulated sales invoice as a guideline.
Sales Invoice Template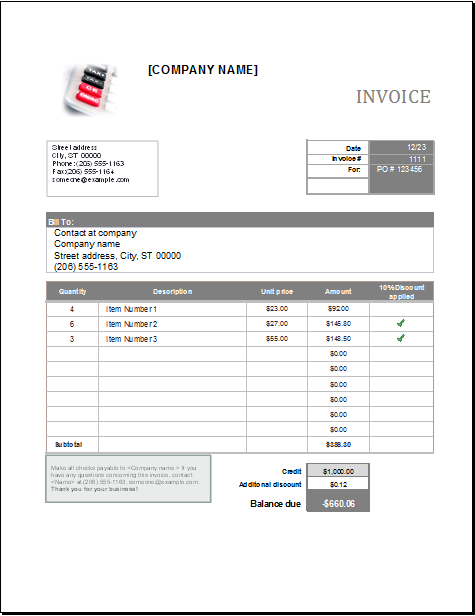 Download your file below.
File Size: 35 KB
Download
---