Work logs
No matter you are running a small business or a big enterprise, weekly work log template will always be very helpful for you. A company must keep a record of every hour the person has worked for it. This is mainly important for those companies that pay some of the employees on weekly basis.
What is work log?
Work log is a document in which all the tasks that you have done or want to be done in future are listed. No matter you are a student or a housewife, you can prepare a work log for you to keep everything organized.
Benefits of weekly log template:
Weekly work log template helps you stay organized and accomplish all the personal and business-related goals.
This log is used by many people because they believe that it is a very effective tool in time management.
Whether you are busy with your tough life routines or want to complete the assignments that you get every week, the weekly log will never let you get late.
In case the employee is not present at the meeting or has forgotten to prepare a meeting agenda, the weekly work log can serve as a meeting agenda.
With the help of this log, you are always directed towards your goals. It always keeps you working for your goals.
Completing all the pending work is not the only thing that matters. The most important thing regarding the work of any person in a company is the quality of work performed.
Total working hours per week can easily be calculated through this log which is very beneficial in the calculation of total weekly salary to be paid.
Template:
Downloading a professionally designed weekly work log template can save your time. The template available on this website is very easy to use and customize.
The user can add or remove the details from it according to his own needs. The professional appearance, attractive layout and an organized structure of the template make it extremely useful.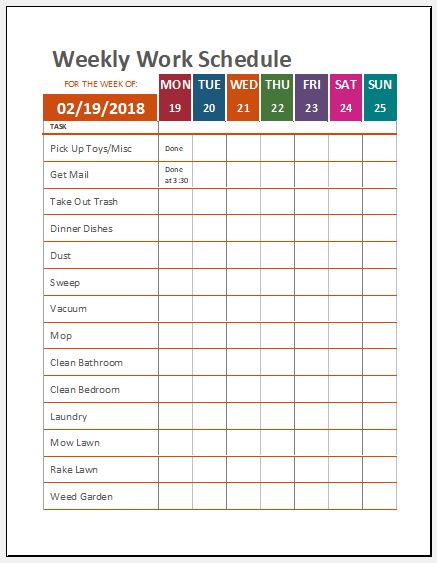 Weekly Work Log for Personal Use
Format: Microsoft Excel 2007-2013
File Size: 18 KB
---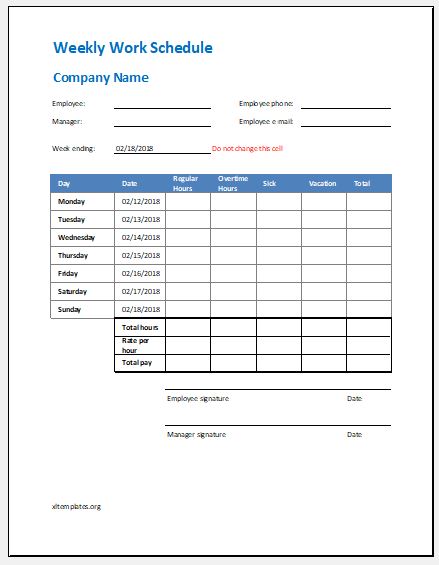 Employee Weekly Work Log
Format: Microsoft Excel 2007-2013
File Size: 21 KB
---