People are offered two types of mortgages: Adjustable and fixed rates. An adjustable mortgage is a flexible mortgage rate that decreases or increases over time. It is set a little below the fixed mortgage rate. On the other hand, a fixed mortgage rate means that the interest a person is required to pay will not change over time throughout the total duration of the loan.
What is a comparison worksheet for two different mortgage rates?
It is a tool that helps a person evaluate both types of mortgage rates to conclude. A person who needs to pay the home loan bank wants to be sure of what amount he will be required to pay every month. They are given two options: to pay off the debt with the fixed rate mortgage or with the adjustable mortgage option. It is obvious that for most people, only one of these options will be suitable. Due to this, they are compelled to choose only one option. So, they use a comparison sheet.
What are the benefits of the comparison sheet?
Here are a few benefits every person using this sheet can reap:
They help in easy comparison:
People who want to evaluate both options before they choose any of them often get advice from professionals or experts for comparison. This often leads to a wastage of time as they have to book an appointment with experts, visit their offices and spend their time thinking of which plan is best for them. However, the comparison sheet is easily accessible to them. They use it online sitting at their home without any hassle. The comparison and then evaluation becomes easy with this.
They make the right decision:
The purpose of the adjustable vs fixed rate mortgage comparison sheet is not just to help people make comparisons. Rather, it enables people to make the right decision so that people don't regret it later. This sheet lets them know which option is suitable for them considering their income.
They give a clear picture:
When you are depending on the comparison sheet to be able to conclude, you will always want someone to give you a clear picture. The comparison sheet gives you a snapshot of the rate of interest, and mortgage amount to be paid every month with either available options, or much more. The information is crystal clear and there are no biases. Due to this, people can make realistic decisions depending on realistic information. For instance, this sheet lets people know about all the additional fees they will be required to pay. This way, they get a clear picture of choosing both options.
The template:
You can find an online tool on many websites for comparing fixed-rate mortgages with adjustable-rate mortgages. Whenever you find yourself in a situation where you are about to choose a mortgage option, you can easily find an online tool or template to fall back on.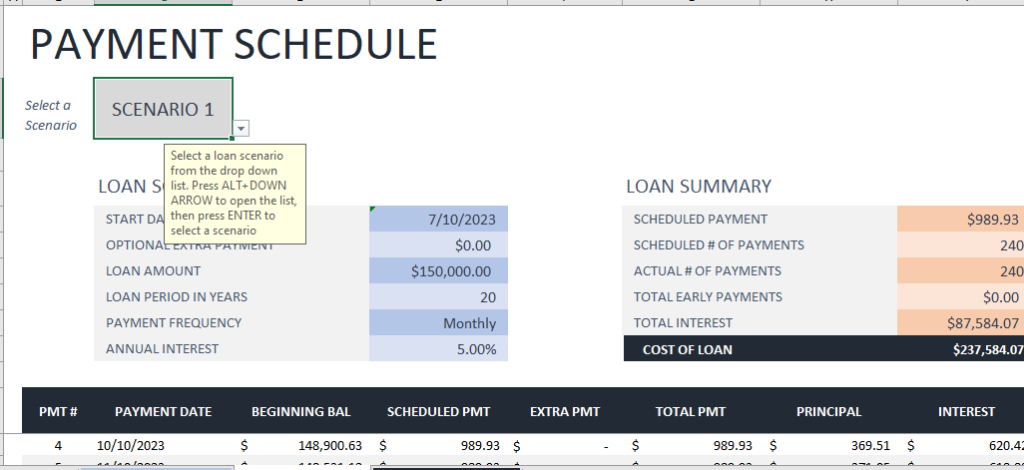 ---