SALES REPORTS
The sales report is the most important report of a company. It shows the performance of the company. The results related to the sales volume and changing trends in sales volume in the period of three months is included in the quarterly sales report.
A quarterly sales report tells about the company if its sales are increasing or decreasing. You can analyse the quarterly reports in any part of the quarter to check the performance of the company and how it will perform in the future. It also helps the manager in making the decision and formulating a plan to enhance the performance of the company.
QUARTERLY SALES
The quarterly sales report is prepared in excel. It provides all the tools which a person can get for business analysis. This sheet helps the person in checking the weaknesses which his business has and also those aspects which require improvement. The quarterly performance of the company is tracked by the owner of the company and he can work hard to improve his business by providing the best services to the customers.
Those companies, who also want to keep track of their customers and product can also use this report. This template can be downloaded from internet free of cost. It is very easy to use. The person is just required to input the desired data and it will generate the report automatically.
The businessman can get the idea of his loss and profit which he has faced in the whole quarter.
QUARTERLY SALES REPORT TEMPLATE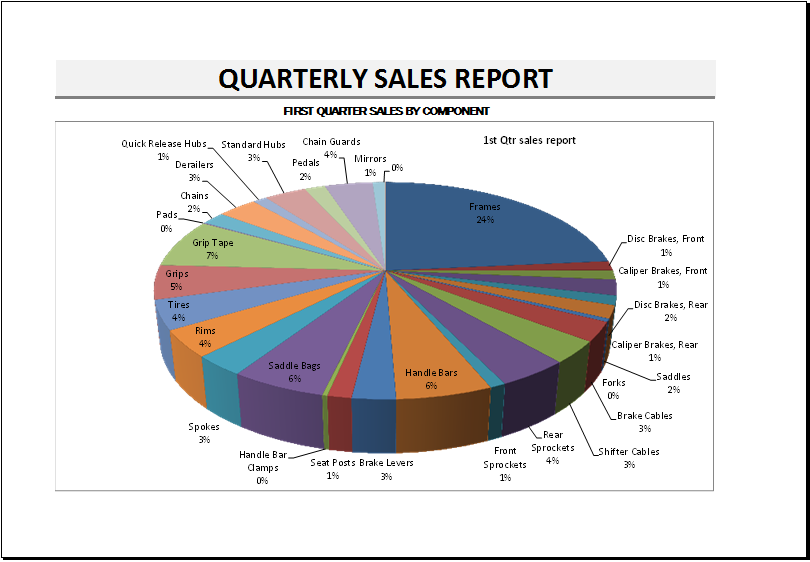 Download your file below.
File Size: 48 KB
Download
---