Content Calendars
The management of the content with the help of a well-designed template is very easy. The editorial calendar helps the person in planning his content. The contents that you may want to arrange includes the blogs, social media etc. you can develop the good habit of planning the contents with the help of editorial calendar template. You can perform the process of planning the contents very easily.
The template is available in MS EXCEL spreadsheet format. You can choose a template with the format based on your needs and requirements.
You can keep track of the published pieces with the help of the tab which is known as the content inventory. This template consists of many spaces which can give you the place to provide the detailed responses in many categories such as subject, focus keywords, sources and key elements. The template also allows the person to check all the blog posts which have been scheduled in word press and also gives quick edit titles.  If you are not sure about the performance of your behavior then you can use this tool to comprehend the performance of your contents. It serves as a medium where you can dump your all contents at once.
The contents placed in this template can be arranged week by week or month by month. The coloring of the cells of the spreadsheet is another remarkable feature of this template. Different coloring can show the difference in the status of each content whether it has been published, pending or planned.
Editorial Calendar Template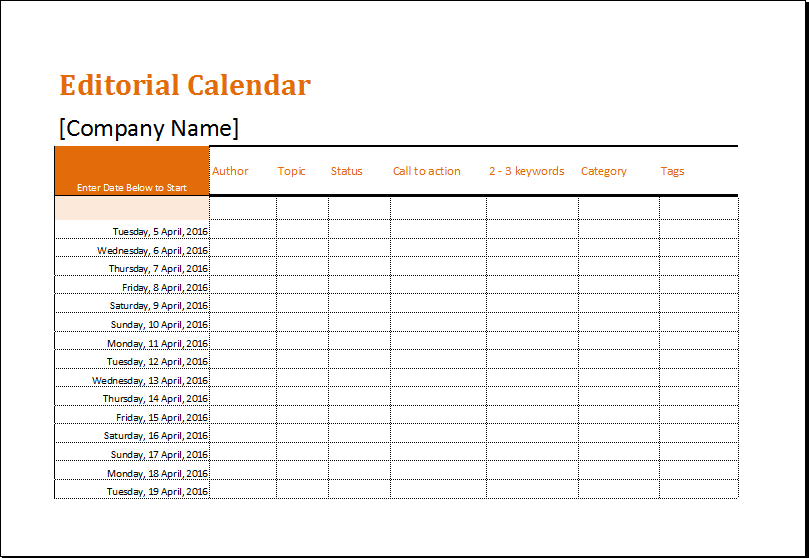 Download your file below.
File Size: 31 KB
Download
---