Whenever one wants to create a business, one needs to keep in mind certain aspects and certain entities that would help the future business in succeeding. Before the thinking about the kind of business and the budget along with expenses, one needs to make sure about the kind of structure that the business will adhere to. This business structure is important because it sets the foundation and the base of the business and on which the whole business will thrive and will work upon. For this, an individual who plans on setting a business should make use of a business structure selector.
The structure that one will choose will play a major and an important role in the taxes and legal protection benefits that one will be able to receive. This will help the individual and the business to adhere to not only the business aspect of running a business but the legal and the financial (taxes) aspect of the system as well.
This is why every business person and every company makes use of a business structure selector which provides them with all the kind of structures that will be helpful for them and then with all this information, a business or a company then selects the best structure and runs its empire on it. It is best that a professional business adviser is taken as a guide as that person will guide a novice on what is the most appropriate and what would suit a particular kind of business more.
Business Structure Selector Template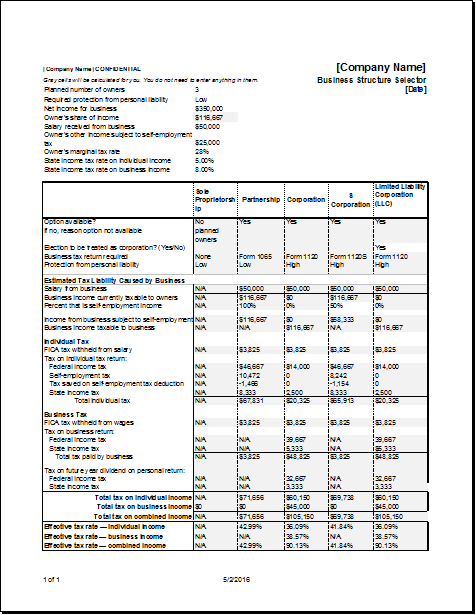 Download your file below.
File Size: 56 KB
Download
---