BALANCE SHEET TEMPLATES
If you are working in a finance department of an organization then you must know about the importance of the report of a balance sheet. It is necessary for the company to keep all the records of its asset and liability on an annual basis. Whether it is small or large business all have to make its financial statements. As you know, assets are the things that are control or owned by the business whereas liability is the business obligation that they must have to pay off.
There is a variety of accounting software available to keep a financial record. It is mandatory to make a financial statement for the business. Before using the software, you should know about it completely to avoid silly mistakes.
Therefore, the manual system of making financial statements is replaced by the accounting software. You can use software and can make it easily and quickly. While making it, you should be careful because a little mistake in it can lead you to suffer huge losses. So, you should put an eye all each and every inventory purchases or selling. You should know about the names and addresses of the creditors and debtors of the organization. Additionally, if you feel that one of your creditors is going to be a bankrupt and unable to pay the money then you should add the name of a person as a bad debt in a financial report. So, that when the audit of the financial report starts, you can clearly identify the name of the bad debt.
ASSETS & LIABILITIES REPORT BALANCE SHEET TEMPLATE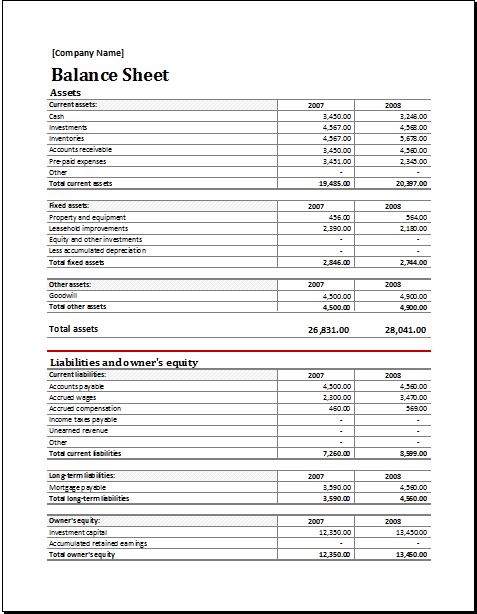 Download your file below.
File Size: 48 KB
Download
---